Features of TheNaviGuide™
TheNaviGuide™ Maps Buyer Decision Trees To Anticipate and Organize The Most Precise Exchange of Information Between Buyer and Seller
This enables salespeople to be experts at selling multiple products and services into multiple industries and buy points.  This includes structuring the right sequence of:
Questions and answer options to pinpoint buyer problems
Explanations and demonstrations of your solutions
Recommendations and competitor comparisons
Pricing variables, terms and conditions and proposal elements
Closing and negotiating points
Objection handling to sustain control of the conversation
The Benefits:
A conversation that is logical, quick, and easy to follow
The least amount of questions and answers possible
Ability to anticipate and prepare answers for buyer questions
Capture questions that buyer don't know to ask
A predictable from exchange of information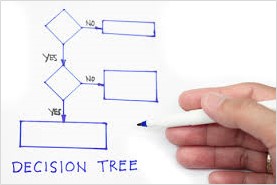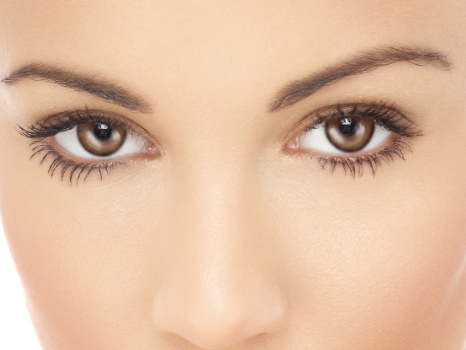 TheNaviGuide™ Visually Presents The Right Questions and Answer Options At The Right Time To…
Reduce verbal delivery of questions, answers, statements, and documents
Ensure uniform delivery from call-to-call and sales person-to-person
Minimize distractions, confusion and talking too much
Reduce time required to review, translate and understand the information
Make it easier to memorize and remember information
TheNaviGuide™ Equips The Buyer To Prioritize Problems They Want To Focus On Without…
Requiring the seller to waste time attempting to prove they have has the expertise, experience, technology, and approach to solving buyer problems
The seller making assumptions about the buyers' situation, problems, wants and needs
Confusing or offending the seller
Wasting time explaining things that are irrelevant to the buyer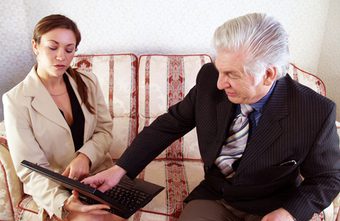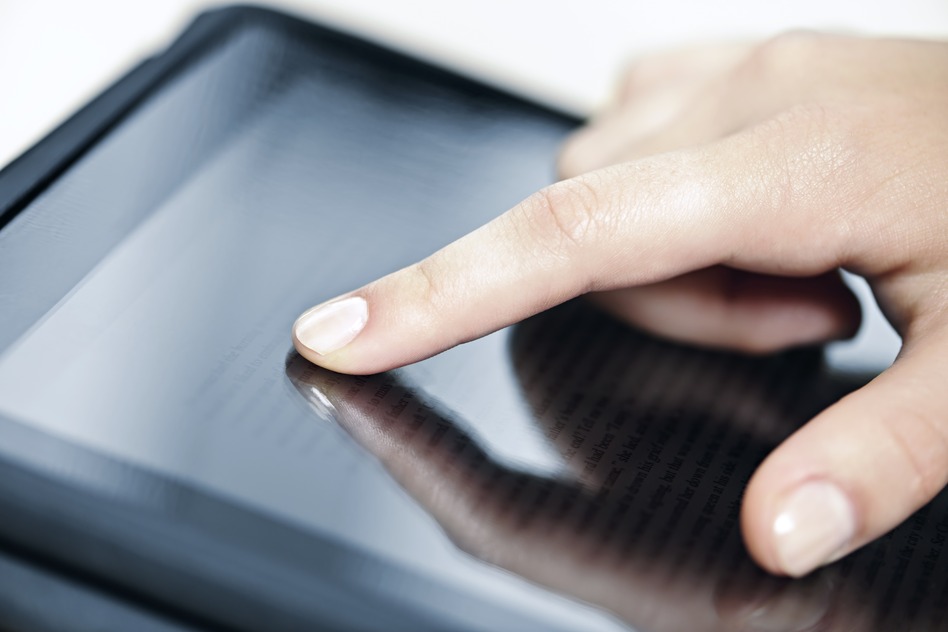 TheNaviGuide™ Provides One-Click Access To Information and Documents During Sales Conversations
This enables salespeople to answer buyer questions and share documents with buyers at the exact moment they're needed during the exchange of information to:
Keep from pausing or prematurely ending conversations
Avoid wasting time coordinating and scheduling multiple meetings or calls
Minimize disrupting technical experts and sales managers
Eliminate searching for and retrieving information
Enable salespeople to zoom in and out of as well as switch between conversation sequences
TheNaviGuide™ Uses Plain English and Simple Visuals To…
Avoid confusing the buyer with buzz words, jargon or proprietary terminology

Quickly provide the buyer with context, educate them, build their confidence

Minimize misinterpretations and the need for buyers to ask clarifying questions

Keep from embarrassing the buyer if they don't understand or know what something means

Reduce the amount of time the seller spends talking and explaining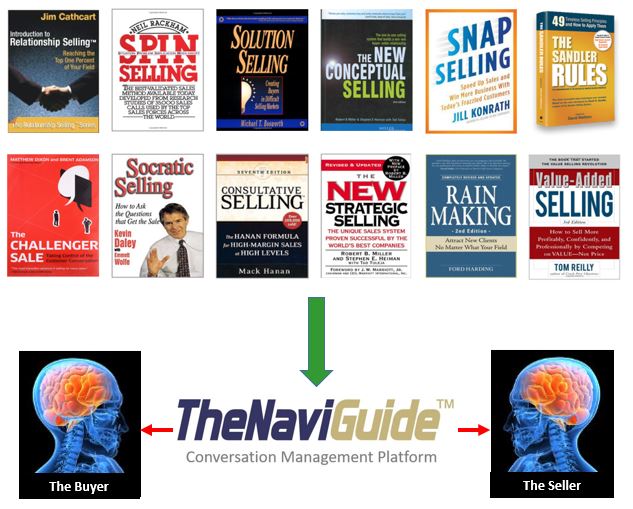 TheNaviGuide™ Embeds Application of Selling Skills, Best Practices and Lessons Learned
This ensures that consistent application from sales conversation-to-conversation and salesperson-to-salesperson.  It also reduces sales training costs and time spent in sales training.  TheNaviGuide™ accomplishes this by…
Mapping them into the conversation decision tree

Visualizing them to ensure they are consistently used from sales call-to-call and salesperson-to-person

Relying on the platform to ensure use rather than costly training and memorization by salespeople
TheNaviGuide™ Uses One Document To Ensure Consistent Conversations and Eliminate Confusion By…
Placing all buyer application decision trees into one presentation document

Using hyperlinks to instantly access the various buyer application decision trees

Adding new slides and or decision tree pathways into TheNaviGuide™ as they emerge – – rather than creating a new presentation

Making this the only presentation available to salespeople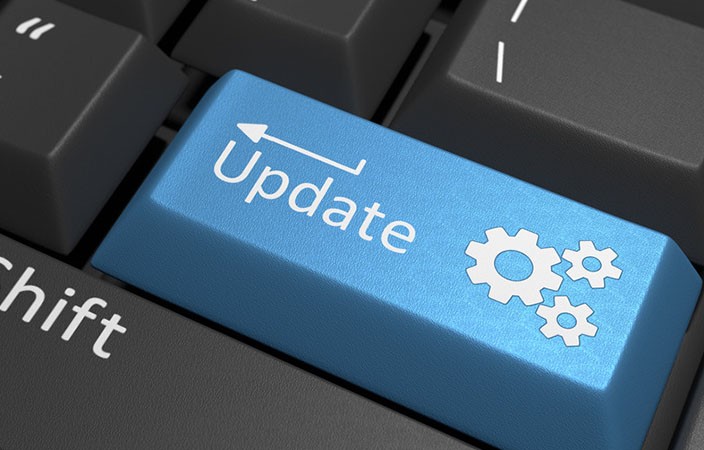 TheNaviGuide™ Automatically Distributes Content Updates To Product, Sales, Competitor, Marketing and Other Information
Salespeople will receive immediate content updates.  So, they will always use the most up-to-date information and conversation sequences without stopping to:
Search for, open and review the update
Translate and figure out where the update fits into the conversation sequence
Update or create their own slides or handouts to present the changes to the buyer during the call
Distract technical experts with clarifying questions
TheNaviGuide™ Is Built In Power Point To Enable Easy Use Salespeople and Make Daily Updates Easy 
Can be built using any on-line or off-line software That Has Hyperlinking Capability to:
Provide instant access to information, documents, and websites
Be used by phone or face-to-face i.e. in multiple settings
Be used on multiple types of  computers i.e. desktop, laptop, tablet or smartphone
Limit training time for administrators and users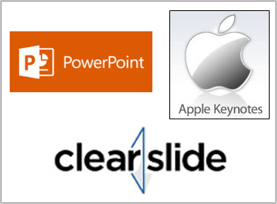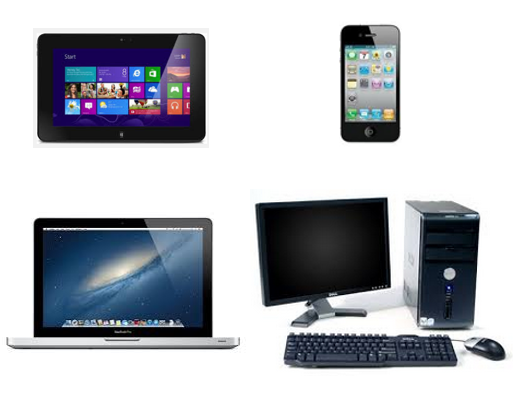 TheNaviGuide™ Can Be Used From Any Device, Any Time, Any Where In The World
Can be accessed any where, any time, on any device.  So, salespeople, sales managers, sales enablement, and channel partners are always ready to engage with buyers.